Corporate/Commercial Video Samples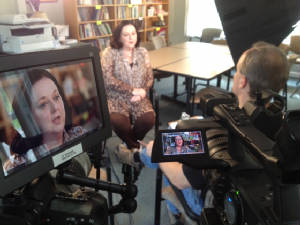 Commercials, corporate & industrial, tradeshow, sales/marketing, infomercials, Internet programming, fundraising, live events and more - Glenn Andrew Productions LLC can handle your video programming needs from script to screen. Whether sales, training or corporate identity, you have a story to tell and an audience to reach. We are the partner with the experience to help you do just that having worked with hundreds of satisfied clients. Below are some short video excerpts for your review. We are continually updating this page with new projects - please check back often.
(Not playing in HD? Click the YouTube logo to choose the the HD option on YouTube)
A look back at 2022...+ Production Highlight Reel!
2019 Production Reel
Regional Hospice and Home Care Center for Comfort Care & Healing - Video Tour
Devan Infiniti of Fairfield 30-Second Commercial
Devan Acura of Norwalk 30-Second Commercial
Devan Chevrolet Buick of Wilton 30-Second Commercial
Southport Racquet Club 30-Second Commercial
Regional Hospice and Home Care of Western Connecticut 30-Second Commercial
Webster Bank Elder Financial Exploitation Series
Devan INFINITI of Fairfield Grand Re-Opening 30-Second Commercial
Regional Hospice & Home Care of Western Connecticut 30-Second Commercial
Waterbury Youth Service System, Inc. - Promotional Video, produced in HD

United Way - Fundraising Video Produced in HD
Catamount Adventure Park - 30 Second Commercial Produced in HD
Palliative Care to Hospice - 28 minute HD training video for medical professionals.
United Way 2013 Campaign Video
Southport Racquet Club - 30 Second Commercial
Derm Essentials Spa - 30 Second Commercial
AVA Gold Award Winning 4-Spot Commercial Campaign Devan INFINITI of Fairfield
Friction Force: Forcible Entry Training Doors Tradeshow/Sales/Promotional Video
Matt Ferris - Race Driver Promotional Video

Man on the Moon - Excerpt from 2-Part Documentary with Dr. Buzz Aldrin
on the 40th Anniversary of the 1st landing on the moon
Roger Filgate LIVE in concert HD captured by Glenn Andrew Productions LLC.
Regional Hospice 'Building Hope' (JANUARY, 2014)
Infomercial - Excerpt from exercise infomercial for Debbie O'Toole
Our Hero - Excerpt from the multi-award-winning 16mm Film/Television Pilot produced by our sister company MCC Films Produced & Directed by Glenn McCabe & James McCauley

Whirlygirl - Steadicam & Grip services Glenn McCabe/Glenn Andrew Productions LLC(Prod/Dir: Jim Wilson / Dir. of Photog. Christo Bakalov)


More online corporate & commercial samples coming soon!
Full DVD demo available upon request.